Maxim Super Bowl XL party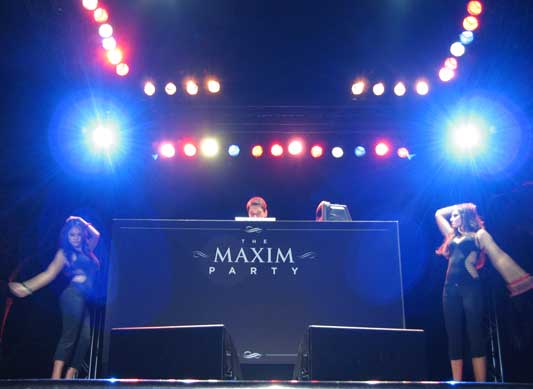 The Maxim party is perennially the undefeated pretty-boy quarterback of mega-colossal Super Bowl week extrava-taculars, but even we were blown away by what we saw. For a single night, the Fairmont Princess resort in Scottsdale was dominated by music, fire, life-changing sushi tacos, and a horde of thousands, including:

John Elway, Adam Sandler, Cindy Crawford, Emmitt Smith, Ludacris, P Diddy, the Kardashian sisters, Michael Bay, Adrian Grenier, Stacey Keibler, Larry David, Vanessa Minnillo, Nick Lachey, Matt Leinart, Maria Menounos, Terrell Owens, Kristin Cavallari, Evander Holyfield, Jillian Barberie, Chuck Liddell, Reggie Bush, Steve Nash, Ryan Seacrest, Tom Petty, Michael Clark Duncan, Jim McMahon, the Patriots cheerleaders, and Idiocracy's President motherfucking Commacho. (Click here for their images!)



We imported this crazy flat-panel TV tunnel from the future. It's the first thing you see when you walk in.

Hotties finalists Britt, Cassandra, Jaime, and 2007 winner Erin make their respective cases for a shampoo endorsement deal.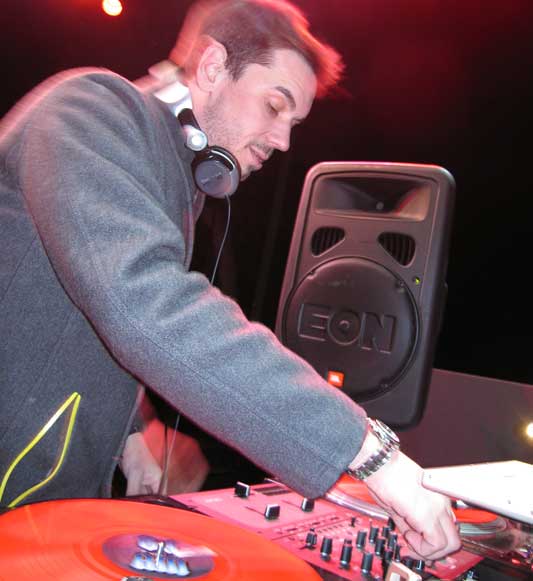 DJ AM plays old radio recordings of Amos & Andy to the delight of partygoers.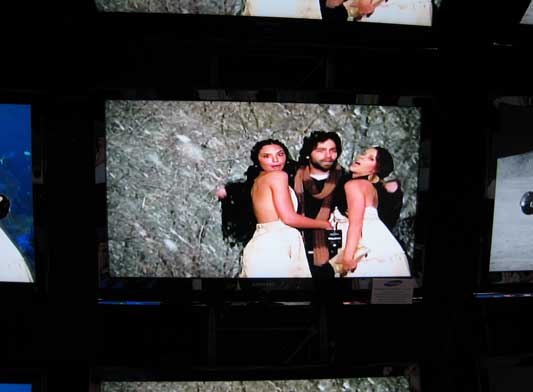 Entourage
's Adrian Grenier on the TV tunnel in a rare moment with hot girls.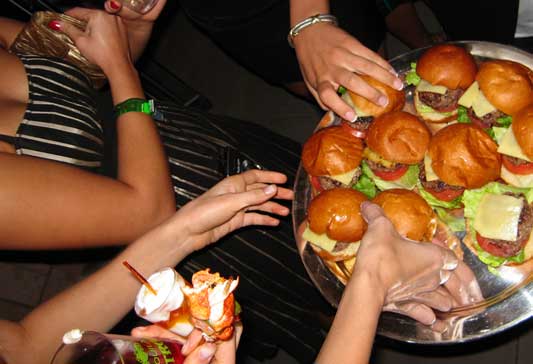 Seriously, set of hands at the lower left? Are you hording for an unseasonably harsh winter?
This chick became infected with the
28 Days Later
virus mid-party. Let her go, folks; nothing any of us but the Lord can do for her now.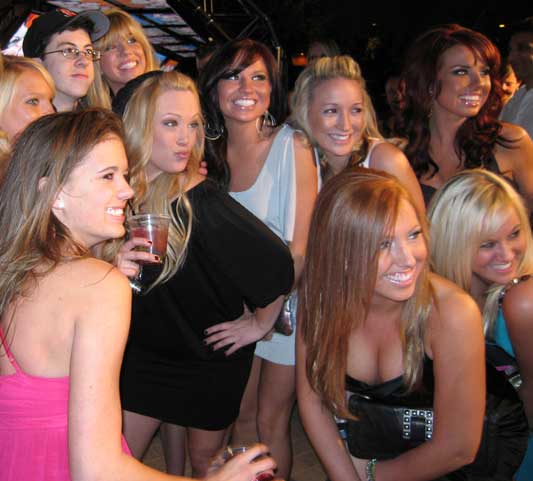 Superbad
's
Christopher Mintz-Plasse
enjoys some McLovin from every girl within immediate proximity.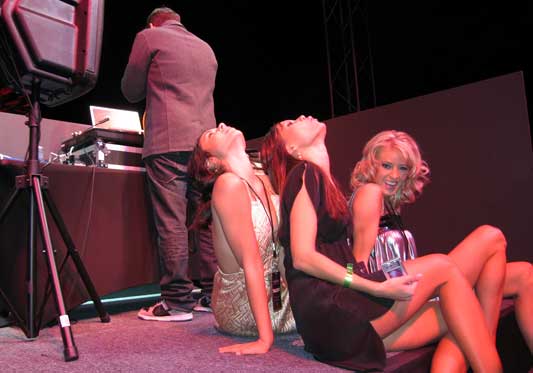 Hometown Hotties finalists Jaime, Cassandra, and Brit bay their song requests to DJ AM like hairless wolves.