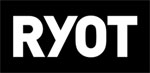 Shocktoberfest Forced to Cancel Naked Haunted House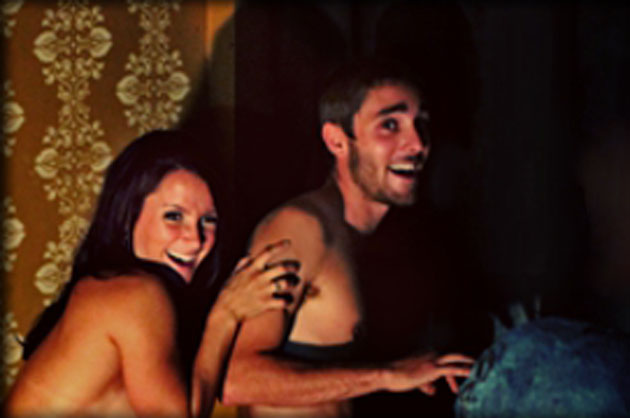 Starting tomorrow, Pennsylvanians looking to be horrified during the upcoming Halloween season not only have the 22nd annual Shocktoberfest haunted house to provoke blood-curdling screams, they also have the (mostly) unclothed bodies of their fellow attendees.

The Naked and Scared Challenge was originally intended to be the first naked haunted house of its kind. But pressure from the township of Sinking Spring has forced park proprietor Patrick Konopelski to nix the nude option in favor of the "prude" option, which limits attendee stripping to underwear.
THE IDEA
When Konopelski noticed his four teen kids watching the Discovery TV show Naked and Afraid, he thought, "What can I learn from that?" What resulted was the Naked and Scared Challenge, an after-hours component of Shocktoberfest's Unknown Haunted House intended to chill attendees to the bone with the horrors of their neighbors' exposed scrapple.

Oh, they were also supposed to face their own fears of public nudity, too. But that seems like a distant second in terror to the anatomy of the average eastern Pennsylvanian.

"It gets harder every year to come up with something scarier than the year before," said Konopelski. "When we started, it was plastic knives and rubber masks. This wasn't exactly a stroke of genius."

Genius or not, the ploy attracted media interest from all over the world. Which is probably why it's now not happening.
THE PROBLEM
Sinking Spring Township Manager Jay Vaughan says that the town's codes department received a phone call last week from a resident who saw promotion for the Naked and Scared Challenge online and, likely ashamed of his or her own genitals, registered a complaint.

"Had there been more time to react, things might have turned out differently," Vaughan says. "We were not made aware of the Naked and Scared Challenge in the original application (for a permit)."

The annual permit for Shocktoberfest was approved by the town in May based on the attractions offered in previous years. But the nude option wasn't mentioned in the park's application, making last week's worldwide news reports of the Naked and Scared Challenge the first time town officials had ever heard of it.

"It's really short notice for a municipality," says Vaughan. "We don't know how large this thing may get."
THE COMPROMISE
So now the (Semi-)Naked and Scared Challenge will take place in the part of Konopelski's property that resides in neighboring Spring Township. Advance ticket purchasers disappointed that they'll no longer get to see their fellow sweat factories completely naked will be given a full refund.

But Konopelski still thinks the stripped-down version of his stripped-down haunted house offers more thrills than the typical Halloween attraction.

"Normally, there's a level of protection from clothes. Actors might be louder and more in your face," he says. But with the Naked and Scared Challenge — which understandably involves no touching — there's none of that. Now, "we can go back to basics. Be hidden, more subtle, not make a peep — and scare the living daylights out of you with a feather."

Here's hoping those feathers are sanitized.